The Denain
plant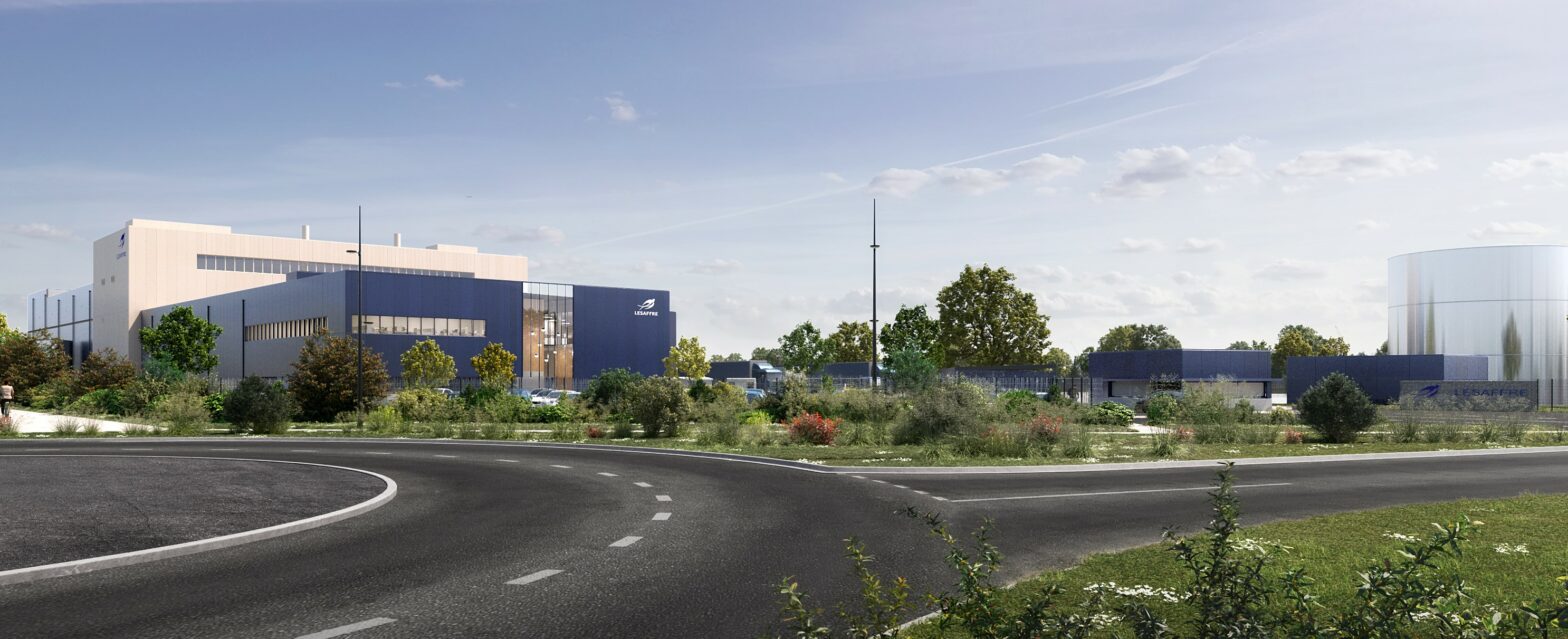 In Denain, we will produce chondroitin, a recognised solution for reducing joint pain and strengthening joint cartilage, thanks to a natural fermentation process.
A unique industrial process
A capacity of 240 tons/year
A 15,000m2 factory on 9 hectares
+100 direct and indirect jobs
Why
Denain?
Citizen involvement in the rehabilitation of an industrial site
The desire to reindustrialise the Hainaut region
The spirit of co-construction maintained with Denain town council and the State services
Lesaffre's attachment to its historical roots in Hauts-de-France
The regional sector of excellence in terms of industry and training
A public health issue: joint health in a population ageing context
An economic issue: the recruitment and training of specialised technicians and engineers
An environmental issue: a product obtained by natural fermentation
A societal issue: the replacement of current animal extractions
The benefits
of chondroitin
Chondroitin contributes to the formation and maintenance of joint tissue
of French people suffer from joint pain (according to Inserm)
Chondroitin prevents joint pain
Chondroitin improves joint comfort and flexibility
of chondroitin is now manufactured in China
The only chondroitin on the market derived from fermentation
of chondroitin is currently produced from animal cartilage
Chondroitin made in Denain
Innovative
Production by fermentation of
micro-organisms
Sustainable
Biosourced, respecting biodiversity
Efficient
High level of purity and bioavailability
Non-animal
derived from the natural process of fermentation
Gnosis
By lesaffre
Gnosis by Lesaffre explores the infinite potential of micro-organisms and fermentation to design nutritional actives, prebiotics, probiotics, and nutritional yeasts.
Gnosis offers a more natural and responsible alternative to the nutraceutical and pharmaceutical players.
We explore life at the microscopic level and offer solutions validated by extensive clinical studies, meeting rigorous quality and regulatory standards to support human health on a daily basis.