Production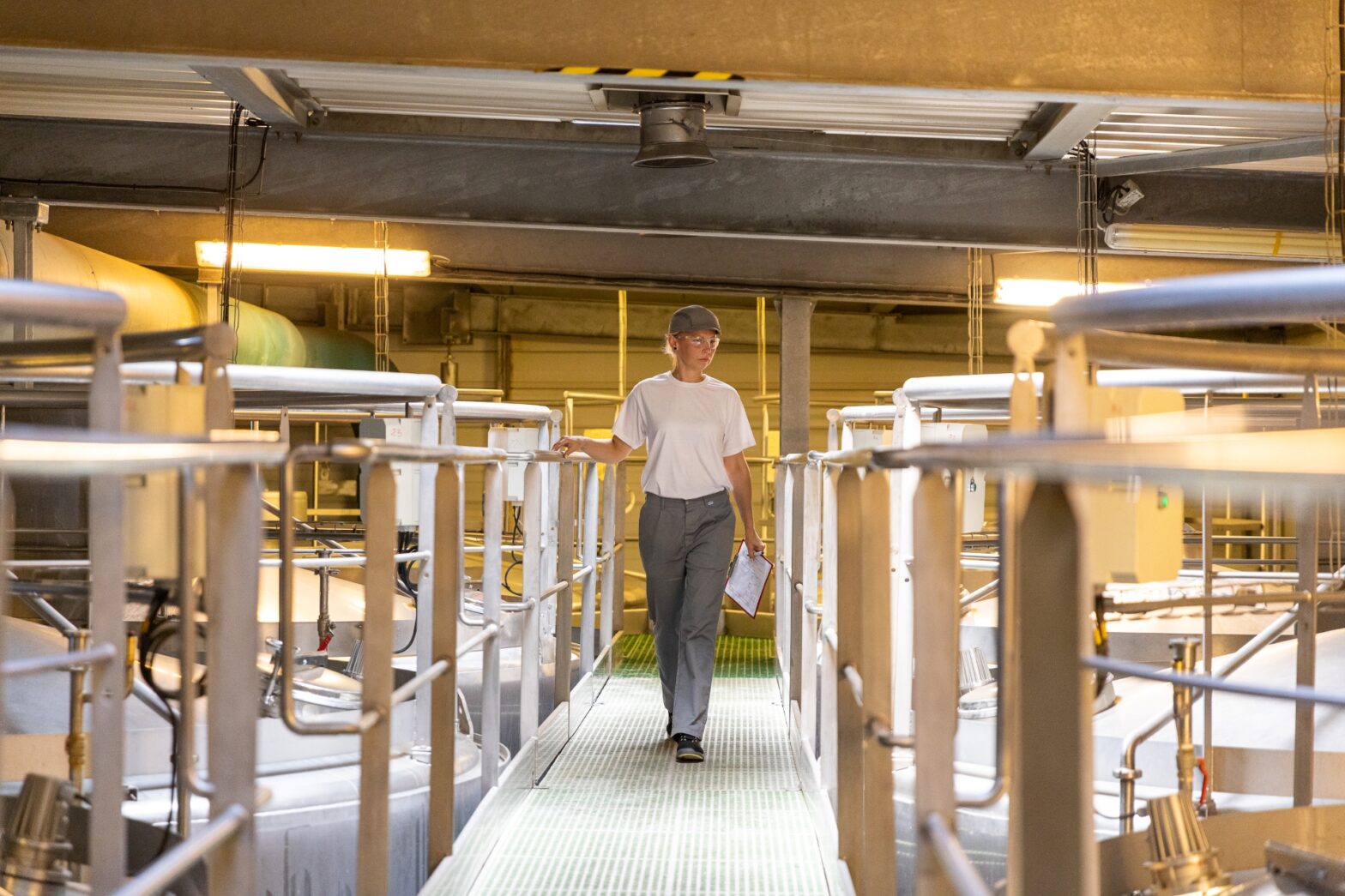 Production
careers at Lesaffre 
Production jobs are the backbone of our business. Line operators, machinists, shuttle drivers, cleaners, forklift drivers, multi-skilled operators… these are just some of the jobs you will find in our factories, whose purpose is the transformation of yeast.
This transformation process begins in our laboratories, in test tubes containing yeast strains that we develop until we obtain industrial quantities in our plants, which run 24/7. What makes our job positions so rich is that they are at the crossroads of the chemical industry, heavy industry and the food industry.
Our role is to make sure that the machines are working properly, monitor production, control quality, take samples, etc. There are dozens of jobs within production with several levels of responsibility, and there are even jobs that don't exist anywhere else!
Solidarity, anticipation and rigour are embodied every day in our workshops.
Joining Lesaffre's production teams also means being part of a unique human adventure in which everyone is listened to and encouraged, and it has been like this for 170 years.
We believe that trust is the cement of all relationships, and it is in this spirit that we allow our employees a great deal of autonomy. We strongly encourage everyone to progress within the Group. Before taking up a new position, we train each new member of staff in the rules of safety, hygiene and the technologies used (specific to Lesaffre), whatever their level of education.
Passing on knowledge to colleagues and encouraging personal development are part of our corporate DNA. People are at the heart of our identity;
We are also proud to be a responsible company. Every day, we contribute to achieving the United Nations' Sustainable Development Goal (SDG), which promotes "decent work and sustainable economic growth". In this respect we give young people with no training or baggage in the sector a chance.
We also recycle our manufacturing waste, and do everything we can to make our industry a clean one.
Fix term contract
Laibin 来宾市, China
Food flavouring and taste
Fix term contract
Maisons-Alfort, France
Permanent Contract
Toluca, Mexico
Job Alert
When you have locations in over 50 countries, there is no shortage of new opportunities! Sign up for our Job Alert to make sure you don't miss out on any of our job offers.