Lesaffre takes a majority shareholding in the Chinese company Biohymn Biotechnology
Pursuing its expansion strategy on Chinese market, Lesaffre, global key player in the field of yeasts and fermentation, has concluded a majority shareholding in Biohymn Biotechnology; a Chinese company specialized in the production of yeast and yeast extracts
> Discover
To deal with the health and economic crisis linked to Covid-19, Lesaffre is stepping up its commitment to solidarity actions
In order to better respond to the needs of the moment, Lesaffre has sent a strong signal to its subsidiaries around the world to intensify their local solidarity actions: ECHO, its charity program launched at the beginning of 2019, will see its budget quadruple in 2020.
> Discover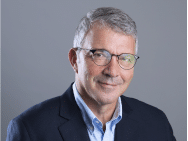 Communication COVID-19
For several weeks now, the world has been facing an unprecedented health crisis. In its history of more than 160 years, Lesaffre has already been through events with major consequences for the planet. Very early on, as soon as it appeared in China, where the group has three production sites, we organised ourselves to react to the impact of this crisis. We have gradually extended it to our facilities throughout the whole world as the pandemic progressed.
> Discover
Opening of the first Baking Center™ of West Africa in Ivory Coast
On Tuesday, 28th of January 2020, Lesaffre inaugurated the Baking Center™ of its subsidiary Lesaffre Ivoire in Abidjan in the presence of Mr David Jousselme, Director of the Lesaffre Overseas region and Mr Gilles Huberson Ambassador of France in Ivory Coast. This new Baking Center™, the first of its kind in West Africa, aims to support customers in this region in the development of their expertise and new innovative bread-making solutions.
> Discover
Explore yeast!
A dedicated website to yeast and all its derivatives.
Learn what you want about yeast : an amazing microorganism!