Job area

Sales

Category

Custom drying food ingredients

Location

Cérences, France

Contract type

FR Contrat pro

Experience

Graduate
Rattaché au directeur commercial, il/elle sera en charge du développement commercial de clients industriels en Europe permettant au candidat de mettre à profit ses connaissances scientifiques en développant des qualités commerciales dans un environnement international.
Missions principales :
Assure le développement commercial sur sa zone pour les services industriels proposés par LIS :
-  Etude de co-développement
-  Séchage par atomisation
-  Séchage en tunnel sous vide
Les différentes missions recouvriront les domaines suivants :
-  Le Suivi des clients B to B et prospects qui lui seront confiés
-  La prospection commerciale sur sa zone géographique et/ou d'un ou plusieurs secteurs d'activités définis
-  L'élaboration d'une offre sur mesure en cohérence avec les objectifs stratégiques et budgétaires (niveau de rentabilité, volumes, secteurs d'activité…)
-  L'instruction des projets en interne avec les différents services de l'entreprise
-  La conclusion des affaires, défense des marges, élaboration du budget de vente
-  Le reporting de son activité (compte rendu de visite …) et la gestion des dossiers clients à l'aide d'un CRM
Profil :
-  Ecole d'ingénieur en cours, de préférence ingénieur IAA, agri, agro
-  Bonne maitrise de l'anglais indispensable, la maîtrise de l'allemand serait un plus.
-  Une sensibilité au monde de la production industrielle acquise lors de stage serait un plus.
Aptitudes générales :
-  Pugnacité pour suivre des projets de long terme dans une logique de vente de solution
-  Bonne aisance dans la communication avec les différents services de l'entreprise : production et supports (R&D, Qualité, Sécurité, Planning…)
PERIODE : CDD de 12 mois à partir de septembre 2022, en prévision d'une embauche ultérieure en CDI
Poste basé à Cérences (50)
Company description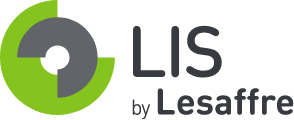 Le groupe agro-alimentaire Français LESAFFRE (2,2 Milliards € CA, 10700 collaborateurs) recrute pour sa Business Unit LIS (www.lesaffre-ingredients-services.com), un ingénieur en contrat de professionnalisation dans la perspective d'une embauche en CDI.
Acteur européen leader sur son marché (2 unités en France et en Pologne), LIS propose à ses clients B to B, industriels du secteur des ingrédients et arômes alimentaires et nutraceutiques, des prestations de séchage et d'encapsulation.