BAKING
As the global population continues to soar, feeding the planet in a sustainable and healthy manner has become one of this century's major societal concerns. At Lesaffre, we believe that bread, a source of plant-based proteins, is one of the most promising solutions for the future. The crucial element of this solution — as well as the heart of our expertise — is fermentation.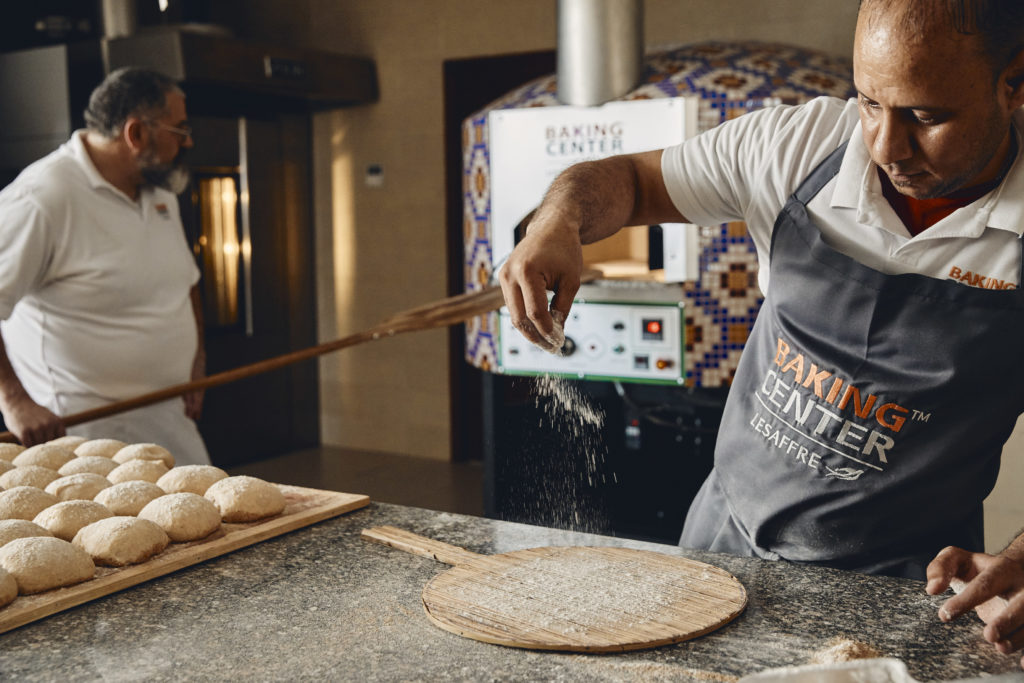 bread in the world
made with lesaffre yeast
BAKING CENTER™
AROUND THE WORLD
factories
for yeasts and baking ingredients
Expertise steeped in tradition
Generation after generation, bakers have passed along their cultivated, hard-earned expertise to future artisans. At Lesaffre, we have worked alongside these craftsmen, building our industrial, technical and scientific expertise and perfecting our approach. We have developed a global portfolio of baking solutions for craft and industrial bakers, ranging from ferments to bread-making ingredients. Today, we are known around the world as a key player and reference in the baking industry.
Our Baking Center™ network, which is finely tuned to observe challenges and pick up on changes, makes it possible for us to rapidly pinpoint trends and anticipate the expansion requirements of our customers around the world. As experts in the fermentation of yeast, we are able to offer consumers more flavor, more enjoyment and improved health.
Endless innovation
For more than a century, we have been pioneers in our industry, motivated by a strong sense of curiosity and committed to constant innovation. We have also long been convinced of the limitless potential of yeasts, traditional sourdoughs, yeast derivatives and other microorganisms to preserve health, wellbeing and the planet at large. As innovators, we are on a constant quest for excellence: to guarantee efficient, cutting-edge fermentation solutions that respond to our clients' biggest challenges.
Our teams of researchers and formulators on every continent — with vast knowledge of the cultures, consumer tastes and local markets — have worked together to seek out operational solutions tailored to our consumers and our customers' innovative projects. This joint approach to development paves the way for us to extend our range with innovative new processes, ingredient formulations for improved baking, yeasts and sourdoughs.
Global presence with a local touch
In addition to our innovative spirit and extensive expertise, we have dedicated ourselves to being a truly multilocal company. We strive to understand and incorporate every aspect of local practices in order to meet our clients' specific needs and to be a trusted partner and resource. Since our founding, we have always focused on gaining an in-depth knowledge of our clients' businesses and concerns. Today, we can proudly say that our teams of experienced, multicultural technicians in each of our 50 Baking Center™ technical facilities around the world are true partners for our clients. They speak the same language, share and exchange knowledge and expertise, and work together to innovate constantly. We understand that every launch presents a set of challenges, which is why our Baking Center™ network bakers support customers throughout every stage of their projects.