Food TASTE & PLEASURE
The agrifood industry is undergoing a major shift: what we eat and drink is no longer just about sustenance. These products are taking center stage across a wide range of topics — most notably concerning food taste and pleasure, but also nutrition, wellbeing, environmental impact and energy consumption. With this growing awareness among consumers, comes greater expectations. Today, consumers feel more connected to their food than ever before. They expect mealtime to be the source of enjoyment, sociability, balance and nutrition. As a result, producers now face the challenge of developing products that can meet these sky high expectations across agrifood stuffs, beverages and aromas.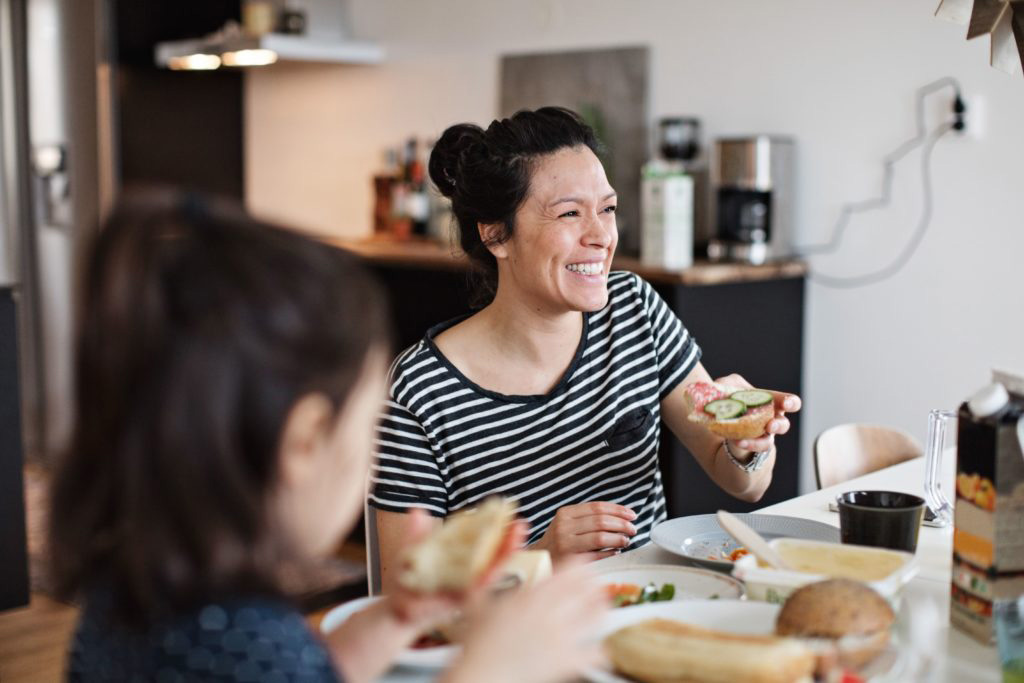 Tailored expertise you can count on
At Lesaffre, we keep a watchful eye on major industry issues and trends, and we develop our products and solutions accordingly. Our clients, across various industries, turn to us for our high-added-value products. Our yeast and yeast derivatives accentuate tastes and aromas, enabling food-makers to offer increasingly flavorful, appetizing and convenient recipes. Meanwhile, our natural flavor molecules reinforce aromatic notes and other sensory qualities for many types of savory and sweet foods, while our alcoholic fermentation yeasts enhance the character and special flavor features of beer, wine and spirits.
Industry innovators
For more than a century, we have been pioneers in our industry, motivated by a strong sense of curiosity and committed to constant innovation. We have also long been convinced of the limitless potential of yeasts, yeast derivatives and other microorganisms to preserve health, wellbeing and the planet at large. As innovators, we can design wine yeasts that enhance the quality and flavor of a great wine. We also produce natural, sustainable aromatic molecules used by flavorists around the world, while also developing dry yeasts and yeast extracts that bring food appeal to low-fat, low-sodium dishes. Through our product portfolio, we provide a response to some of the major issues of the 21st century in terms of health and nutrition, the environment, energy and more.
A steadfast commitment to serving our customers
In addition to our innovative spirit and extensive expertise, we have dedicated ourselves to learning about our customers' expectations and needs, and maintaining a deep-rooted commitment to excellent customer support. We see ourselves as reliable partners for each of our clients, ready to do everything possible to meet their expectations and anticipate their evolving needs. From product development to industrialization, our dedicated teams support clients with a wide variety of services including research and development contracts, feasibility testing, custom subcontracting, and more. We are capable of scaling-up production, starting from a laboratory pilot through to the industrial level. We also know how to adopt our customers' fermentation processes to produce their products on a larger scale. Our products and processes take into account technical, economic and environmental constraints and the specific requirements, standards and preferences of our customers across all of our business domains around the world. And to meet the demands of our ever evolving industry, we commit ourselves to finding ways to better serve our customers, feed people and animals and protect the planet.
OUR ANSWERS IN
food taste & pleasure
Biospringer is a key global producer of natural origin yeast ingredients for the food industry. Its comprehensive products range includes yeast extracts, dried food yeasts, yeast-based flavors and more.

Fermentis works with everyone in the world of beer, wine, spirits and other fermented beverages. Its range of products and services covers almost all professional requirements: from safeguarding production to expressing sensory characteristics.

Ennolys offers biotechnology advances to flavorists, manufacturers in food, perfume and nutraceutical. This business unit develops a wide range of natural aromatic molecules, including vanillin.