Process
Engineer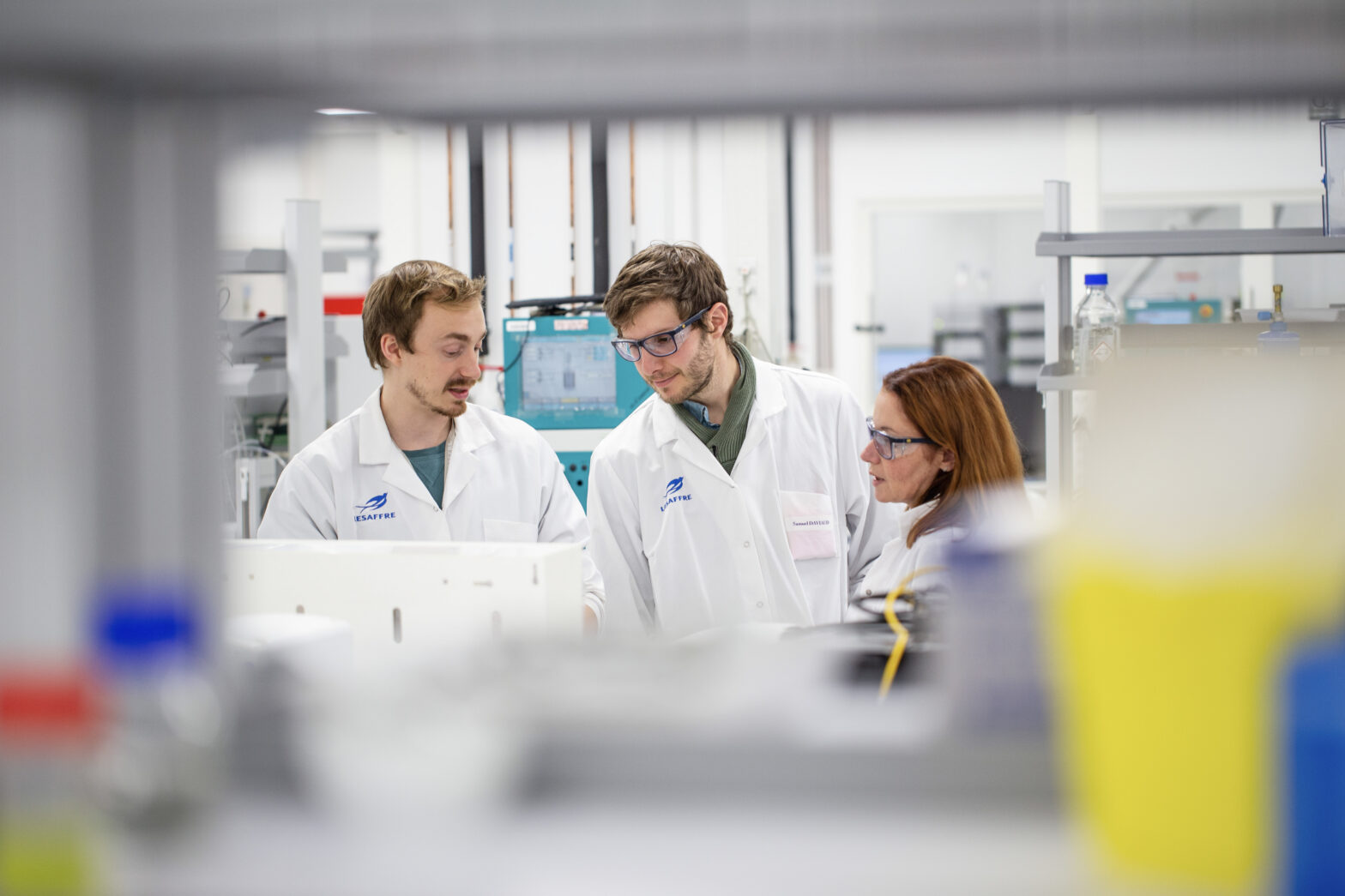 Process Engineer
careers at Lesaffre 
Here at Lesaffre, we are working on a product that is extremely technical to manufacture, requiring real expertise, yet it is also a noble product that we're proud to provide.
Yeast is an immensely rich product and the challenges of its industrialization are requiring the constant improvement of our processes.
What binds and drives us within the Process Engineer role at Lesaffre, is our shared passion for biology, biochemistry, process engineering  and new challenges, our ambition to serve the living organism, respect for the planet and an open-minded approach.
We have a wonderful product in our hands, which makes all the difference.
Our products and procedures present multiple application and occupy a big place in key sectors, such as bakeries, food and beverages, health and well-being, agriculture and industrial fermentation, which constitutes considerable potential for development in the whole world.
The Process Engineer role within Lesaffre, beyond being the guarantor for compliance with industrial performance and quality criteria, plays a support role for the various entities by leading fundamental actions over several years. We believe that it is essential to projects into the long term in order to act efficiently now. This is why the Process Engineer is also a business partner, critical to deploying the Group's strategy, as their role consists in provided a concrete field vision and skills serving the economic soundness of the sites within its scope.
At Lesaffre, as a process engineer, you train, you inform and you transform! It's now been nearly 30 years that this role has inspired me.
People are at the heart of all our decision-making. Sharing knowledge and training our employees is one of our key priorities. Everyone can carve out their own career with the aim of making the difference, by teaming up with us in exceptional people-focused and technological adventures.
You will have a personal impact within a global network, and you will create value in a positive environment within the Group.
Food flavouring and taste
Permanent Contract
Maisons-Alfort, France
Fix term contract
Marcq-en-Barœul, France
Permanent Contract
Marcq-en-Barœul, France
Job Alert
When you have locations in over 50 countries, there is no shortage of new opportunities! Sign up for our Job Alert to make sure you don't miss out on any of our job offers.