Human Resources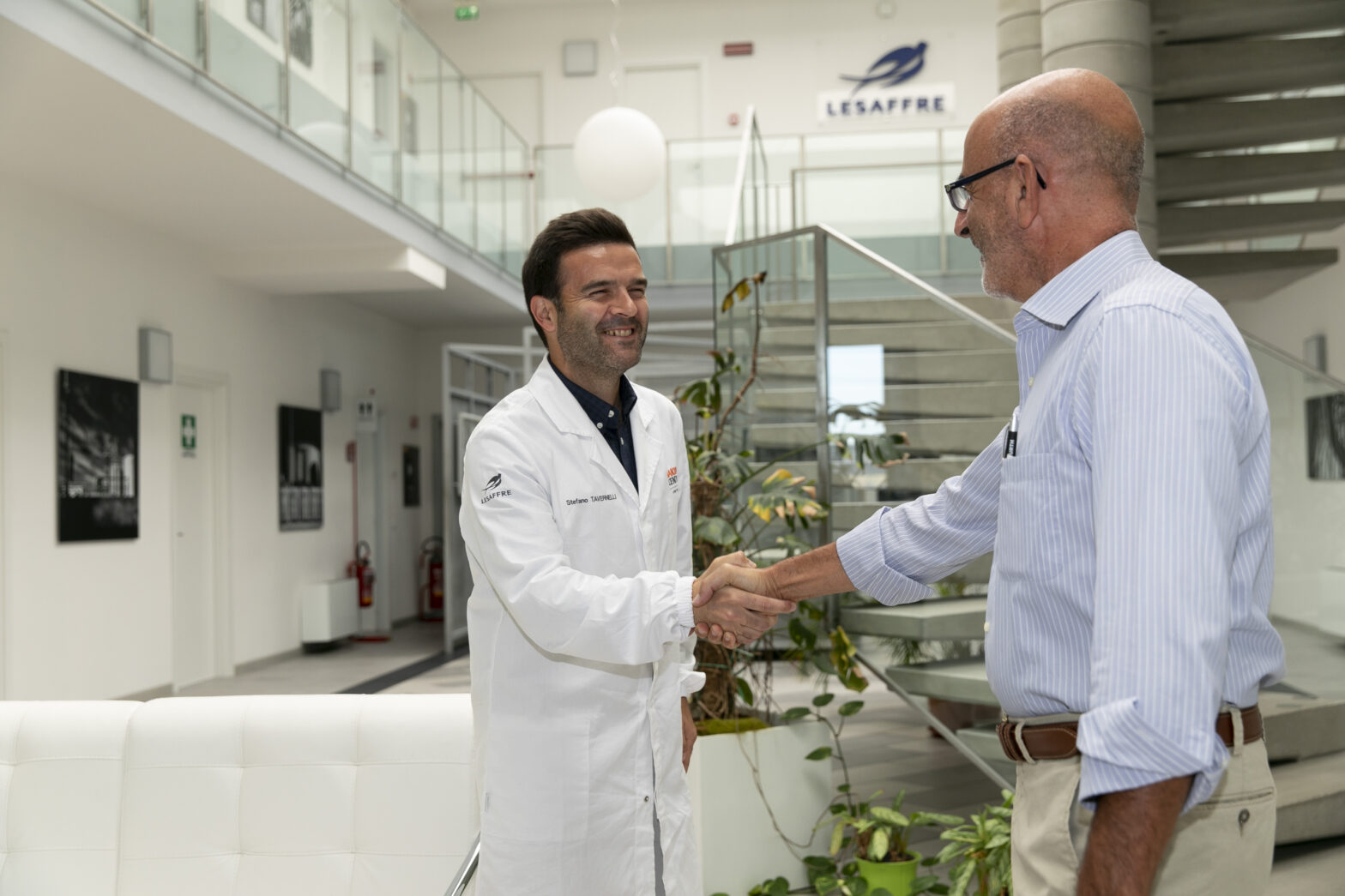 Human Resources careers
at Lesaffre
The aim of Human Resources roles at Lesaffre has a triple approach: recruiting employees passionate about their work, encouraging training and expertise- and skill-sharing, and taking care of others. Lesaffre is a Group which grows with its employees. Their
well-being and development are central to our concerns, along with diversity and inclusion.
The great diversity of careers within Human Resources at Lesaffre represents one of the most enriching aspects of the role and is a major strength for the Group.  
The HR role is a major business lever and a partner in Lesaffre's transformation. In a world in constant motion, HR roles are preparing the employees and careers of tomorrow.  
We put our heart and soul into our work, within a solid network of experts and employees who are passionate and ready to share their skills and knowledge, with a mindset focused on solutions and initiative-taking. No two days are the same within the HR departments at Lesaffre, you will be working in "project" mode and will support the development of management in day-to-day work.
Our teams are real partners, involved in every aspect: recruitment, training, transformation support, steering the HR policy, skill development, etc.
The most exciting thing at Lesaffre, is working with passionate people every day!
The HR role is a field role, in which you will be required to evolve and share, respecting living organisms in all forms.
You will take part in a unique, multicultural adventure, and will discuss and share with people from a huge range of backgrounds. Socially responsible, we are committed to local actions, in compliance with local environmental and labor regulations.
Making diversity a wealth is one of the most wonderful aspects of the role of Human Resources at Lesaffre.
It is by encouraging staff to thrive and grow, with professional development, that we have built Lesaffre. As our culture is based on continuous learning, we thus encourage our employees to constantly come up with new ways of doing things.
Lesaffre is big enough to have a global impact, but also small enough to showcase each person individually.
It is in this mindset that we offer everyone the option of creating their own career, namely thanks to the use of a promotion and internal mobility tool which enables us to facilitate the support of each employee in their professional journey.
Internship - Stage
Marcq-en-Barœul, France
Permanent Contract
Marcq-en-Barœul, France
Internship - Stage
Marcq-en-Barœul, France
Job Alert
When you have locations in over 50 countries, there is no shortage of new opportunities! Sign up for our Job Alert to make sure you don't miss out on any of our job offers.