Lesaffre, a major global player in fermentation and microorganisms, announces the appointment of Belen Moscoso del Prado Lopez-Doriga as Group Chief Digital & Data Officer, to lead a new Digital & Data Group Function. Belen Moscoso del Prado Lopez-Doriga joined Lesaffre's Executive Committee in April 2023.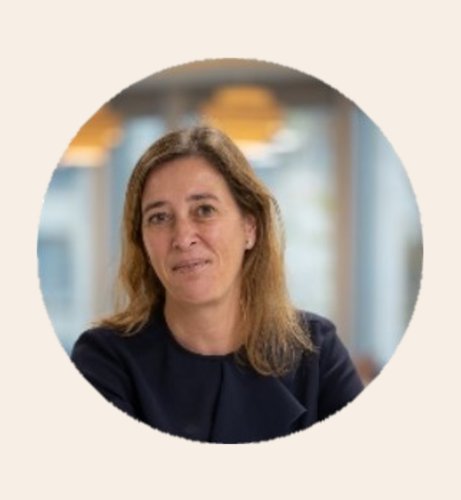 "I'm delighted to be joining Lesaffre to steer the acceleration of Lesaffre's digital transformation, along with the teams in the Group Digital & Data department. Following our Strategy, this new function, will be a transformative force to accelerate the Group's path in its digital transition. Enhancing consumer centricity, even more intelligent operations, and R&D and, empowerment of our employee's user journeys are our key priorities. All these to fulfill our key mission: working together to better nourish and protect the planet."

"We are delighted to welcome Belen Moscoso del Prado Lopez-Doriga as head of our new Digital & Data department. Thanks to her multiple experiences, she will support the Group's digital transformation and significantly accelerate its development around digital and data management to meet the expectations of all our stakeholders, in particular our customers and our employees," adds Brice-Audren Riché, Lesaffre's Chief Executive Officer.
Belen Moscoso del Prado Lopez-Doriga, has acquired solid experience in the field of innovation and transformation applied to Digital and Data strategy over the course of her career. She led and implemented, in executive positions and in various international companies', vast digital transformations requiring strong digital, innovation and data enablement.
Before joining Lesaffre, Belen was Group Chief Digital and Innovation Office at Sodexo Group. As part of Sodexo's Executive Committee, she led Sodexo's worldwide Digital, Data and Innovation Transformation journey, and also, managed the Capital Ventures Corporate Fund, Sodexo Ventures.
Prior to Sodexo, she held leadership positions at AXA and SoLocal Group, linked to similar Digital Transformation challenges. At AXA Group, as Group Digital Strategy and Transformation Director, at SoLocal, as Strategy, M&A and Partnerships Director.
Previously, Belen had been working for Bain & Company for 8 years and, for Disneyland Paris, in European marketing strategic roles, for 5 years.
Belen is currently an Independent Board member of Group Cap Gemini and member of its Compensation Committee. In the past, she was Chairman of the Board of FoodChéri foodtech scale-up until December 2022, as well as part of the consultative Board of Wynd start-up and Independent Board member at Adveo International Group.
Belen holds a master's in international economy for Carlos III University in Spain. She is a Spanish citizen, speaks English and French and has an extensive professional international experience.
A new department to accelerate Lesaffre's digital transformation
As part of the Group's strategy and its 2030 vision, the new department aims to make Digital & Data a force for global transformation. Lesaffre is determined to significantly accelerate its development around digital and data management serving the Group's profitable, sustainable, and responsible growth.
Drawing on digital, data, tech and artificial intelligence, this new department will be particularly in charge of supporting the development of innovations and digital services to serve customers, while strengthening the Group's user experience and operational excellence, organizing data management and knowledge management. The Digital & Data department will also be responsible for simplifying ways of working, accompanying employees to engage, educate and train them to Digital & Data.
Among the challenges facing this new department is the recruitment of new talent to meet the Group's ambition to accelerate its digital transformation. The Group Digital & Data department will be supported by an expert central team, as well as by a network of some 150 people who make up a global D&D (Digital & Data) community within the Group's entities and geographical regions.