To stem the vicious circle of poverty in which millions of children, young people and adults are trapped, everyone must have access to inclusive and equitable quality education and be offered opportunities.
Being present in more than 50 countries, Lesaffre has the opportunity through ECHO, its charity program, to be as close as possible to local communities and associations to support various projects, some of which are related to education.
Thus, since 2019, when ECHO was created, Lesaffre has supported and/or organized 22 programs in favor of education for disadvantaged populations.

Here are some examples of our projects dedicated to EDUCATION in which our employees are engaged :
« BAKE » – Vietnam
Skills to secure a future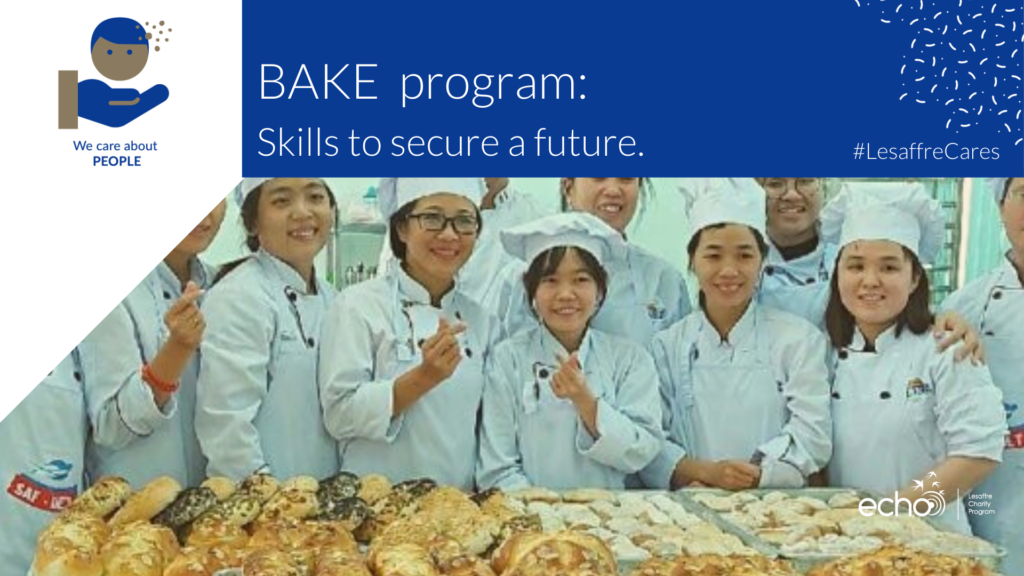 Vietnam's artisanal bakeries, subject to market pressure and changing consumer expectations, cannot afford to maintain their business. It is necessary to help them develop their competitiveness and adaptability through additional specialized training.
Saf-Viet, Lesaffre's subsidiary in Vietnam, in partnership with a technical college, has created a bakery training program called "BAKE", specifically adapted to the requirements and changes in the bakery market. Each year, 60 young bakers come to perfect their training to increase their professional perspectives and ensure that they can keep their livelihood.
For the past 2 years, our bakery technicians have been applying all their knowledge and have invested in the development of the training program, the sourcing of equipment, the search for financial partners and the promotion of this training to ensure that the students have quality professional outlets.
Orienta'Science – France
Experiments to encourage vocations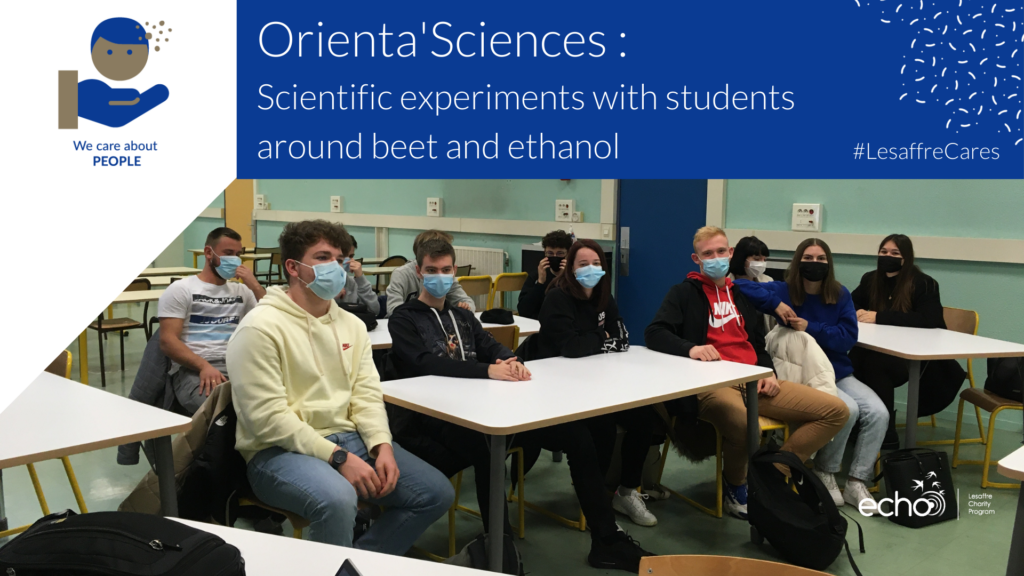 For the second year in a row, Leaf by Lesaffre has partnered with a public high school in Chauny (Picardy – France) as part of the "Fête de la science" and the Orienta'Science project.
In 2020, the Leaf teams imagined an educational program for high school students in their final year of science. The objective was to introduce them to the beet processing industry, the main raw material of the region, and the raw material of bioethanol. In 2021, after a year of in situ realizations, the project has been improved to involve the students even more in the process.
A program of experiments in several stages, very concrete and co-constructed with the teachers to fit the current educational program.